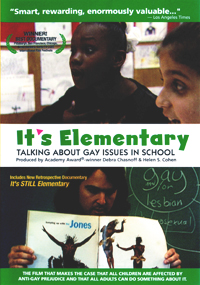 The groundbreaking film that addresses anti-gay prejudice and explores how teachers can include discussions about LGBT people in their elementary and middle school classrooms.
78/37 minutes, plus follow-up documentary, It's Still Elementary. Special features: .pdf curriculum guide, Spanish subtitles and closed captions.
Discussion guide is free with institutional purchase. Order extra copies.