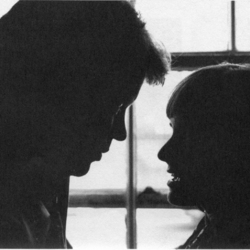 The first documentary to examine the problem of wife abuse through the man's experience of it. Composed primarily of interviews with men who have assaulted their wives and lovers, this classic film explores the personal and societal attitudes that lead men to do violence to those nearest them. It also examines the changes in attitudes that are essential for men to stop their violent behavior. Why do men beat their wives? How common is woman abuse? How do violent men perceive their own violence? At what point will men who batter seek help? Is it possible for violent men to change? To Have and to Hold addresses all these questions and probes issues that touch all men's lives: the need to control a situation; the use of violence as an accepted means of solving problems; the training to dominate women; and the inability to feel and express emotions.
Produced by Mark Lipman & Emerge; Directed by Mark Lipman
Offers hope about the potential for violent men to change and take responsibility for their feelings and actions.
—'Ms. Magazine'
Compelling, educational and illuminating. It's a sketch of masculine impotence and rage...a film that must be seen.
—Bruce McCabe, 'Boston Globe'
Will stimulate important discussions about why men batter women and what must be done to stop it.
—Joseph Pleck, Author, 'Men and Masculinity,' 'The Myth of Masculinity'